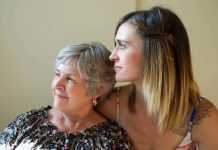 THE Bellarine Police Community Support Register is a confidential register of personal information that is voluntarily provided by people living on the Bellarine Peninsula,...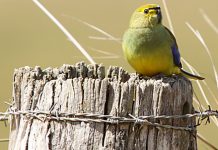 WE have finally had some decent winter rain, but the west track dam in the Ocean Grove Nature Reserve is still empty, so I'm...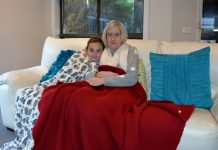 By JUSTIN FLYNN KINGSTON Estate residents shivered through an uncomfortably cold night this week after their gas was cut. They were left with no gas heating...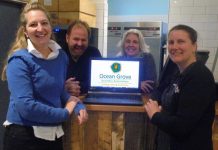 AUGUST is Shop Local month in Ocean Grove. The Ocean Grove Business Association plans to encourage spending to kept locally by an initiative that will...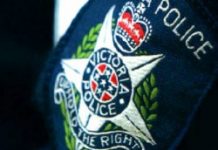 A 32-YEAR-OLD man was arrested overnight by the Geelong High Volume Crime Team and Bellarine Police in relation to recent burglaries at Portarlington Newsagency,...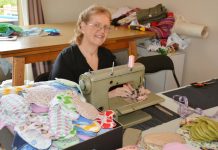 By JUSTIN FLYNN A simple Facebook post asking for donations of flannelette and towelling so that adolescent girls in Africa can go to school...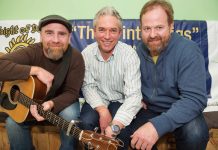 LIGHT of Day Australia audiences were given an online taster of what to expect later this month when local singer Gallie played unplugged in...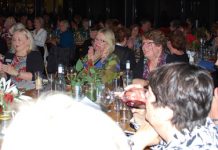 MORE than 70 members of the Ocean Grove Evening VIEW Club celebrated the club's fourth birthday at The Flying Brick Cider Company. Despite a cold,...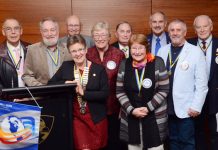 Rotary's theme for 2016/'17 is 'Rotary Serving Humanity' and this was unveiled at Ocean Grove Rotary's annual changeover dinner where Judy Greer was inducted...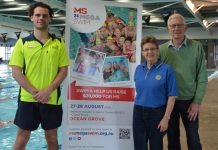 By JUSTIN FLYNN CALLING all swimmers - or even those who just like to paddle, this is your chance to make a difference. The fourth Ocean...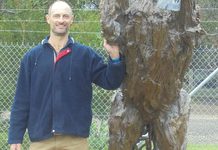 By JUSTIN FLYNN SMACK in the middle of an industrial estate, local sculptor Will Wilson's choice of location for his new venture seems like an...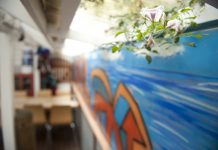 Across the bridge in Barwon Heads, there's a cafe/restaurant that has stood the test of time. Barwon Orange is synonymous with good food and good...