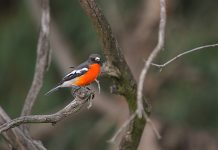 THE autumn weather has been just perfect for anything, although particularly great for getting out and about around the Bellarine and Geelong. There has...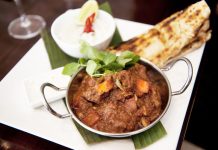 CLUB Grove is officially the best bistro in country Victoria. Club Grove tied with Traralgon Bowls Club for the award at a ceremony with over...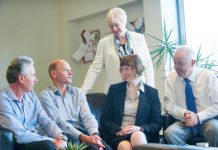 KINGS Funerals and Bellarine Memories have come together to write the next chapter for the successful businesses that have 70 years of combined experience...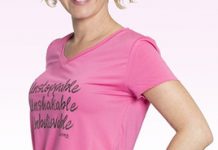 EVERYONE loves their mum. And this Mother's Day is a perfect chance to spoil your mum. There are so many ways to spoil mum from...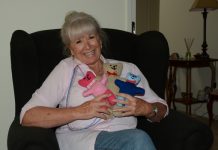 By LUKE VOOGT LYNNE Ross's knitting is helping Ocean Grove children face needles of their own. Lynne is one of several ladies from Ocean Grove and...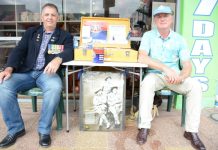 AS Anzac Day approaches Ocean Grove RSL members are encouraging the community to support local veterans by buying a badge. Brad Clarke and Russell Denhert...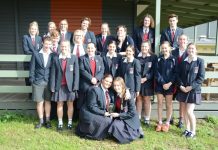 By LUKE VOOGT St Ignatius' "Architects for Change" won recognition from Geelong Council recently, for their service to the community. The VCAL group won the Community...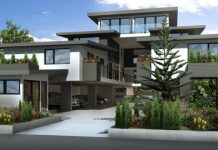 By LUKE VOOGT CONSTRUCTION could begin this year on a four-level motel in The Terrace after the City of Greater Geelong Council issued a planning...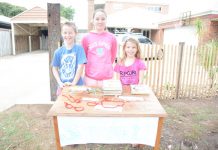 ANGUS Gruar, Katelyn James and Arabella Gruar got industrious over the school holidays selling books, necklaces and bead snakes to make pocket money. "We want...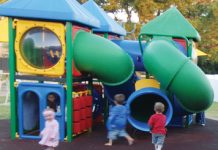 THE Ocean Grove Hotel is the only pub in town and it offers all the modern amenities that you'd expect for a top-class venue. The...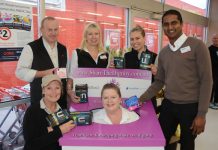 By LUKE VOOGT TWO Ocean Grove stores are encouraging shoppers to support homeless and at-risk women, through new charity Share the Dignity. Coles and the local...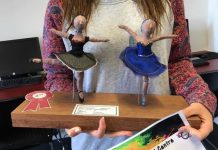 Geelong teenagers entered more than 100 artworks into the Ocean Grove Neighbourhood Centre Youth Art Show, held earlier this month. Local artist Bill Linford and...