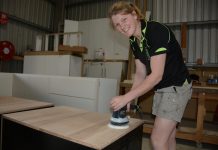 By LUKE VOOGT FUSION Cabinets apprentice Kate Elstone will head to Nepal for World Wood Day this month to show her skills to the world. "I'm...
BELLARINE MP Lisa Neville is calling for expressions of interest this month for three positions on the Barwon Coast Committee of Management (BCCOM). Mrs Neville...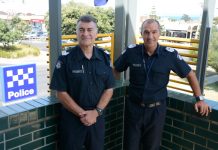 By LUKE VOOGT AFTER only a few weeks as the Bellarine's top cop, Senior Sergeant Shane Madigan is amazed by the dedication of local volunteers...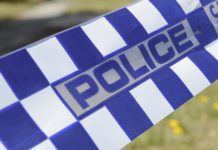 THE fourth victim from last month's light plane crash off Collendina is believed to have been found, according to water police. Remains, believed to be...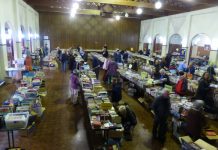 THE success of the Geelong West Rotary Club's annual Monster Book Fair, usually held in August each year, has prompted the club to double...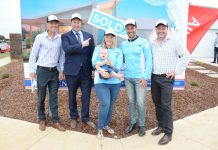 ABOUT 80 people gathered at Oakdene Estate for the auction of the River's Gift Charity House this Saturday. Except, it wasn't an auction - the...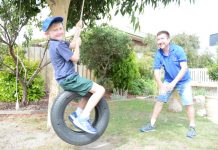 By LUKE VOOGT OCEAN Grove double-lung transplant recipient Chris Teece is enjoying his second chance at life. The 45-year-old has returned to work as a draftsman...
By LUKE VOOGT OCEAN Grove teenager Noah Hodgson and his band "The Last Man on the Moon" are getting excited for this month's Bellarine Busking...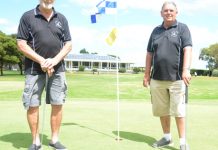 OCEAN Grove Golf Club president Collin Stephens thanked Geelong Council and local councillor Jan Farrell last week, for approving a 50-year lease. Mr Stephens said...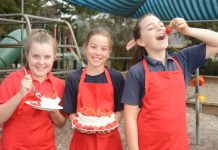 By LUKE VOOGT WALLINGTON Primary School students have been busy sewing, crafting and creating strawberry themed-goods for the 32nd Wallington Strawberry Fair this Sunday. The goods...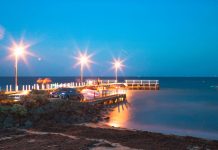 WHAT'S not to love about St Leonards? In a world that's spinning at ever increasing speeds, the gorgeous coastal hamlet of St Leonards takes you...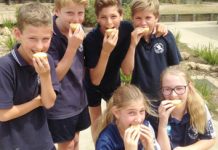 By LUKE VOOGT IT'S all apples at Ocean Grove Primary School this week as students prepare for the annual Apple Fair. The kids have been having...