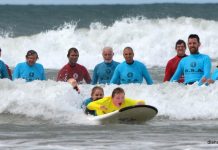 VOLUNTEERS will hit the waves this Sunday when the Ocean Grove Disabled Surfers Association (DSA) holds its second session for the year. The group held...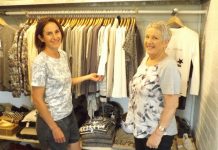 WHY drive into Geelong when you've got East Geelong? A quick spin down the highway from Ocean Grove and you're there - it's unique, it's...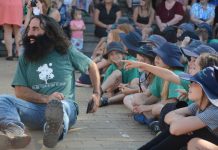 By LUKE VOOGT GARDENING Australia's Costa Georgiadis visited Surfside Primary School last Friday, much to the delight of students, who created "worm hats" for the...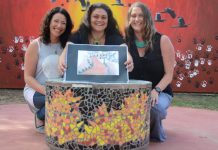 By LUKE VOOGT SURFSIDE Primary School's Djarreeyn Learning Area is beginning to take shape, as the parents behind the project continue their efforts. One of the...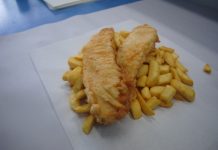 CASSIE and Wes took ownership of Marketplace Fish and Chips just more than two years ago. They love living in Ocean Grove because it...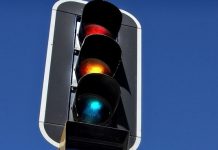 VICROADS will begin the construction of traffic lights on the Marlin Drive and Tuckfield Street intersection next month. Regional director Mark Koliba said VicRoads had...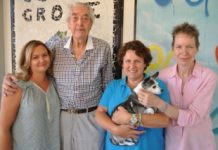 CHERISHED Pets Foundation held its first-ever Pet Bereavement session at Ocean Grove Neighbourhood Centre last Tuesday. Cherished Pets founder Alicia Kennedy said the event was...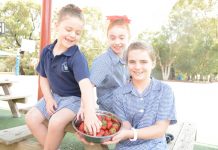 FOR Wallington Primary students and sisters, Jessica, Emilia and Briella Considine, the school's Strawberry Fair has long been a part of their family. Their grandparents...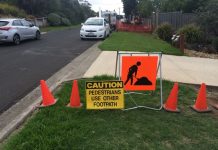 OCEAN Grove resident Niki Hines came across this sign in Riviera Crescent and found it quite amusing. "What footpath - there are none either side...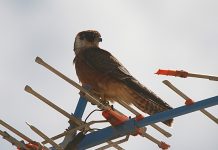 By JEN CARR THE heavens opened on 27 January with a force not seen for years, turning drylands into wetlands again. At least Bellarine ducks and...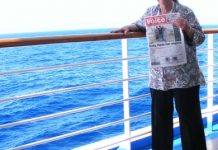 OCEAN Grove resident Marlene Ross recently took The Voice with her on a cruise around New Zealand. Here she is aboard the Golden Princess.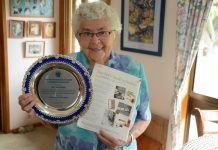 By LUKE VOOGT OCEAN Grove resident Dot Whitehead won an Australia-wide poetry award last month, beating hundreds of aspiring writers from around the country. Dot won...