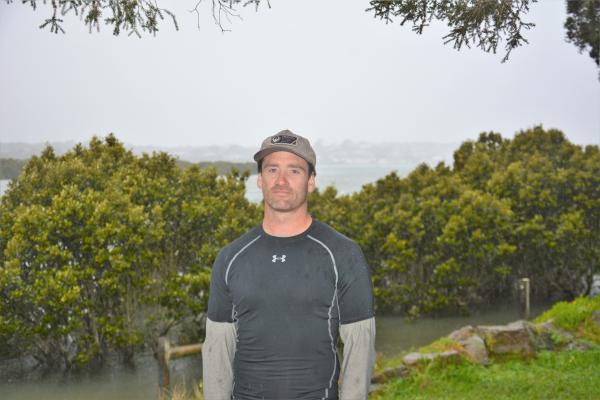 Murray Pearce knows the drive from Barwon Heads to Myrtleford well.
He grew up in the northeast Victorian town before making the move to the Bellarine after years of holidays here.
The 375-kilometre trip is relatively boring with not a traffic light in sight and freeway for the majority of the journey. It usually takes just under four hours.
Yesterday Murray started to run the entire distance in just 10 days with little assistance apart from a few nights of accommodation with people he knows.
Justin Flynn spoke with the 29-year-old this week.
What made you think of this in the first place?
I've run my whole life but fell out of touch with it and last year during lockdown I re-evaluated it like a lot of people did, and I picked it back up and it helped me mentally and physically.
I grew up in Myrtleford but always came down here for holidays. I've always wanted to do something like this.
What charities are you running for?
When I was younger I broke my neck diving into a river in Apollo Bay. It was a major lesson in how lucky I was. I got approached by people in wheelchairs who did similar things with less fractures and less damage to ligaments and they are in wheelchairs for the rest of their lives. That's where SCIA Spinal Cord Injuries Australia comes in.
Beyond Blue, with everything that's going on at the moment. They're a good charity that's always helpful. I'll split the donations equally between the two.
So you are actually running the whole way in 10 days?
Mostly running and we'll see what happens. If I feel good, I'll keep on running. If I need to take a break I'll walk for half an hour but I'll continue to move throughout the day. It's about a marathon a day for 10 days. There are some bigger days and shorter days but it works out to be roughly a marathon a day.
How dangerous will it be? Are you running on the freeways?
When I looked at maps and the radius of where I could get to, Myrtleford popped up. I realised that you can drive there in a car but that doesn't mean you can get there walking or running. I changed maps from driving to walking so I zoomed in and followed the trail.
Between here and Werribee it takes you through Geelong and Little River across a walking bridge and then Hoppers Crossing. A lot of it is on walking trails. From Mansfield some friends seem to think it will be on the rail trail. You can sit in a car and do that drive 20 times but I think running is going to be a whole different experience altogether.
How are you packing for the trip? Do you have a car full of supplies following you?
No. Just myself. I've got a camping hammock and a survival blanket, inflatable pillow and a jetboil cooker with dehydrated meals. Everything I will carry with me as I run.
How much do you hope to raise?
I started with $2000, then went to $5000 and it's already at around $16,000. I didn't think people would be as supportive before I even left. It was humbling because it showed faith in what I was doing.
So back to normal life afterwards?
I've just accepted a teaching contract in Katherine in the Northern Territory. I'll have a week off after the run before I relocate to Katherine. I'm excited. It should be really good.
Where can we donate?
Go to gofundme.com/f/running-barwon-heads-mytrleford-375km – every little bit will help, no matter how small it is.
Can we follow you on your journey?
Search for 'Barwon Heads to Myrtleford' on Facebook. I'll be updating it daily.