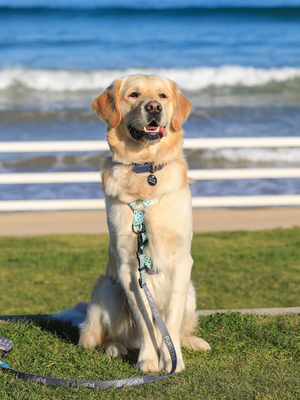 By Justin Flynn
City of Greater Geelong has referred a decision to amend dog access rules on beaches from Breamlea to Collendina to Barwon Coast Committee of Management (BCCM) for approval.
Council received 592 responses from a six-week community engagement last year and will now seek endorsement from BCCM, which manages the beaches.
The proposed changes are:
• Dog access times in the summer peak zones (16W-21W, 24W-27W and 34W-36W) are extended from 8pm-8am to 7pm-9am, which is consistent with other coastal dog orders adopted by the Great Ocean Road Coast Committee.
• Dogs must be on a leash between Blue Rocks (42W) and 13th Beach (36W) when horses are present and are allowed off lead when horses are not present.
• Dogs need to be on a lead at all times 75 metres either side of the 7W marker in Collendina, instead of the whole area between 7W and 8W.
• Dogs allowed on a leash at the Ocean Grove main beach (13W–16W) between 1 May and 30 November but are banned between 1 December and 30 April.
Out of the 592 responses to the feedback, more dog owners participated than non-dog owners, council said.
The proposed dog access rules aim to simplify dog zones for owners, enhance the enjoyment of all beach users and provide safe and accessible beaches, council said.
Councillor Trent Sullivan said dogs on beaches were "often an emotive topic".
"The modifications we've made strike a balance between the preferences of both dog owners and non-dog owners," he said.
"The proposed rules aim to be simpler and easier to follow."