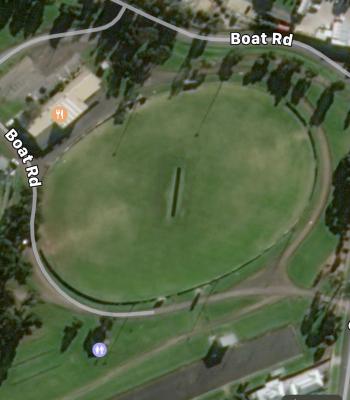 By Justin Flynn
The Bellarine Peninsula Cricket Association has issued $25,000 in fines and banned two clubs from competing in this season's D Grade finals after an on field brawl resulted in a match being abandoned on Saturday.
Portarlington and Queenscliff cricket Clubs were each slapped with a $12,500 fine with $10,000 suspended for five years.
The clubs occupied the top two spots on the ladder at the time of the brawl, but were stripped of all their points and will not be eligible to compete in the finals starting March 6.
The clubs were ordered not to play in their final D Grade home and away round matches tomorrow.
The BPCA also strongly discouraged both clubs from selecting any player from the match from playing in another grade tomorrow, whether they were involved in the confrontation or not.
Police were called to Portarlington Recreation Reserve on Saturday and are investigating an incident during Queenscliff's innings that left batsman Michael Farrell taken to hospital with head injuries.
The match was abandoned after several players from both teams became embroiled in a physical altercation. Spectators were also involved.
Both clubs have appealed the penalties.
Portarlington president Peter Evans said his club was seeking legal advice.
"We're devastated by it and we acknowledge that it hasn't been good," he said.
"We're not here to say everyone is squeaky clean in this but it's a bit unfair that you've got 22 blokes who are going to be punished for the actions of a minimal amount of people.
"We believe we have put together a pretty true indication of what happened on the day and we haven't hidden away from anything we did."
Queenscliff Cricket Club said it was disappointed with the decision handed down by the BPCA.
"We consider the punishment as unfair. We will be appealing the decision," the club told the Voice yesterday.
Six players, four from Portarlington and two from Queenscliff, and two spectators involved with Queenscliff, will front the BPCA tribunal on individual charges on Monday night.