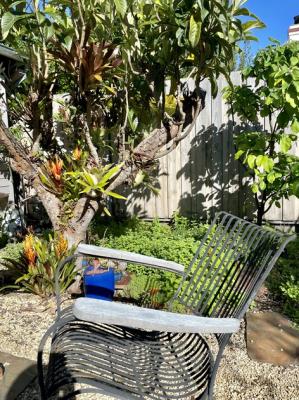 A special treat is on offer for gardeners and those who enjoy beauty and the outdoors with five diverse and inspiring gardens around Queenscliff and Point Lonsdale open to the public on Saturday December 4 from 10am to 5pm.
Sculptural works among a garden with touches of Japanese influences, a sun-drenched garden secluded behind hedges, and billabongs, birds and indigenous plantings are all part of the variety of experiences to be enjoyed across the different venues.
Morning and afternoon teas, plant stalls and a raffle will also be available to add to the gardening experience.
Start the garden adventure at any of the five gardens and receive a pamphlet with activities, location and descriptions of each garden.
Any garden can be visited individually for $8, or all five for $30.
After the constraints of multiple lockdowns, this day organised by Uniting Queenscliff will lift your spirit as the love of gardening is shared.
More information and tickets at www.unitingqueenscliff.org.au