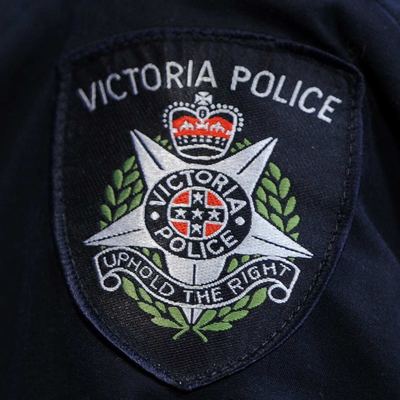 By Justin Flynn
Assaults and family violence crimes have increased in Ocean Grove during the past year, according to data released by the Crime Statistics Agency.
Ocean Grove recorded a 14 per cent increase in crime in the 12 months to December, 2020, compared to 2019.
Crimes against the person rose by 47 offences, while assaults doubled, family violence serious assaults tripled and family violence common assault rose to four times the number of offences recorded in 2019.
Breaches of family violence orders were up 64 per cent.
Local area commander, Inspector Monique Leffanue, said over the past year, most crimes in Ocean Grove have predominantly remained stable except for increases in family violence-related assaults and breaches of family violence orders.
"Any increase in family violence offending is incredibly concerning to police, however it is important to note that the increase seen in Ocean Grove is in line with what police saw across the state over the past year," Inspector Leffanue said.
"This increase would undoubtedly have been impacted by the restrictions associated with the coronavirus pandemic however may also reflect an increased community confidence in reporting to police.
"Family Violence Investigation Unit detectives across the state continue to actively monitor high-risk perpetrators and check in on victims of family violence, providing them with an opportunity to raise concerns."
Inspector Leffanue said decreases in property offences, including theft of and theft from a motor vehicle, were a by-product of decreased offender movement and increased guardianship of property during the pandemic.
"We do know that as people start to return to the office after a long time working from home, there will be more opportunities for offences like burglaries and car theft to occur," she said.
"We want to reassure the community that despite last year's low numbers police will continue to work hard to prevent and disrupt this kind of offending. Based on intelligence, police will continue to proactively task officers to patrol known hotspots at key times when we know this type of offending is likely to occur."
Elsewhere on the Bellarine, St Leonards reported the biggest increase in overall crime with 177 recorded offences compared to 126 in 2019. Crimes against the person increased by 17.
The number of incidents recorded in Drysdale increased from 158 to 203, largely through driving offences (10), property and deception offences (19).
Most other towns on the peninsula reported a drop in crime or remained relatively steady.
Offences recorded in Barwon Heads went from 128 to 108. Clifton Springs recorded 128 offences, down from 160.
There were 113 offences recorded in Curlewis, 35 in Indented Head and 16 in Point Lonsdale.
The number of offences recorded in Leopold fell by 13 from 2019, while 146 offences were reported in Portarlington, 100 in Queenscliff and 28 in Wallington.