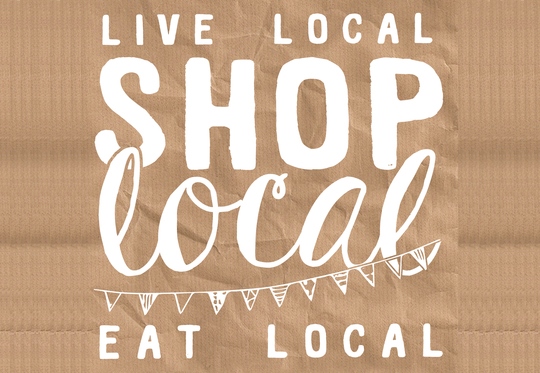 With the rapid spreading of COVID-19, the Voice put the call out to local businesses to indicate if they would be offering contactless pick-up or delivery over the next few weeks to months.
With social distancing already in place and those with symptoms of COVID-19 being asked to self-isolate, and a total lockdown not out of the question, the local community may rely on a delivery service to get by.
Shopping locally also helps keep our local economy ticking over, just at a time when they need it desperately.
This is by no means an exhaustive list and only represents the businesses who replied to the Voice's social media posts.
There will be many more businesses that will offer this service, and our readers are encouraged to do their own extensive research.
By shopping locally, we can help our small businesses get through what is already a tough time. And it's only going to get tougher.
With a statewide shutdown being enforced from tomorrow (24 March), it's more important now than ever to order online as much as possible
Spending money locally also helps keep local people employed.
We all need to help each other.
– Justin Flynn, news editor Ocean Grove Voice
The following list is already, or will be, offering contactless pick-up or delivery over the next few weeks. Head online to find out more about each business or phone them to enquire about their services.
360Q (Queenscliff) 5257 4200
Barking Lot Dog Wash (Bellarine Peninsula) 0431-152 008
Barwon Heads Fish and Chips (Barwon Heads) 5254 2214
Barwon Heads Winestore (Barwon Heads) 5254 2741
Beastie Bites (Bellarine Peninsula) 0403-993 022
Bellarine Furniture & Bedding (Ocean Grove) 5255 2288
Blackmans Brewery & Burger Bar (Ocean Grove) 5256 3735
Bliss & Co (Ocean Grove) 5208 4173
Brewi Bites (Ocean Grove) 0419-131 029
Bookgrove (Ocean Grove) 5255 5973
Diaco's Garden Nursery (Newcomb) 5248 0689
Driftwood Cafe (Ocean Grove) 5255 1832
Eco Laundry Room (Ocean Grove) 0400-495 649
Greg Sly Optometry (Ocean Grove) 5256 1295
Groove Cafe (Ocean Grove) 5256 3094
Hanoi Kitchen (Barwon Heads) 03 4202 0525
Ivary fresh pasta (Ocean Grove) 0401-133 461
Juice Syndicate Cold Press (Bellarine Peninsula) juicesyndicate.com.au/
Ket Baker (Leopold) 0450-110 242
Leafy Greens (Barwon Heads) indoor-plant delivery
Mangroves Bar and Grill (Barwon Heads) 5254 2468
Miss Cantina (Bellarine Peninsula) 0421-149 414
Mr Grubb @ Oakdene (Wallington) 5255 1255
My Home Pantry myhomepantry.com.au/
Napona (Ocean Grove) 5256 3153
NewsXpress 5256 1799
Ocean Grove Hardware & Gifts (Ocean Grove) 5255 1201
Ocean Grove Camera & Photo (Ocean Grove) 5255 3311
Ocean Grove Lotto (Ocean Grove) Lotto numbers and delivery, 5255 2948
Ocean Grove Pizza & Pasta (Ocean Grove) 5255 5555
Ocean Grove Supertoys (Ocean Grove) 5255 4754
Paradise Parlour Ice Cream (Ocean Grove) paradiseparlouricecream.com/
Pets Corner Store (Moolap) 5248 7066
Pier Front Pizzeria (Portarlington) 5259 1579
Press Here (Ocean Grove) admin@presshere.com.au
Pinnacle Carpet Care (Geelong) 0429-046 957
Piping Hot Chicken & Burger Grill (Ocean Grove) 5255 1566
Save Our Sleep (Ocean Grove) 5255 3463
Stone and Grain (Ocean Grove) 5256 2228
Swan Bay Games (Queenscliff) 0411-483 926
Surfcoast Podiatry (Ocean Grove) 03 4242 4181
The Bookshop at Queenscliff (Queenscliff) 5258 4496
The Bungalow (Drysdale) 5216 3025
The Mex (Ocean Grove) 5255 1959
Torquay Camera & Photo (Torquay) 5261 9613
Wendy's Milk Bar (Wallington) 0409-315 096