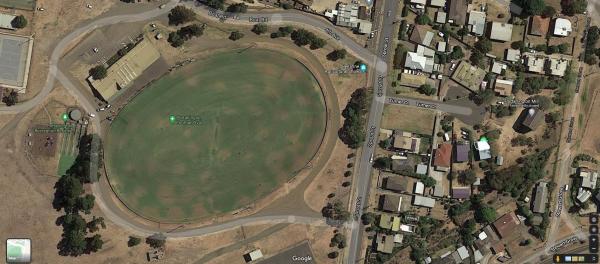 By Justin Flynn
The Bellarine Peninsula Cricket Association has launched an investigation after a D Grade game between Portarlington and Queenscliff was abandoned when a wild brawl resulted in one player being taken to hospital.
The game between the top two sides in the D Grade competition was called off nearly halfway through Queenscliff's innings after Portarlington batted first.
Queenscliff opening batsman Michael Farrell, who also captained the club to an A Grade premiership in 2013, was taken to hospital after an onfield altercation.
Police were called to Portarlington Recreation Reserve, but no charges were laid.
The game was reportedly played with much tension throughout, but boiled over after a verbal confrontation between Farrell and Port opening bowler Brock Williamson.
One witness, who did not wish to be named, said Farrell made contact to a player with his bat.
The witness said Farrell was then set upon by some Portarlington players although Williamson was not involved in the brawl.
The witness said Farrell was put in a headlock and repeatedly struck to the head.
Farrell was treated for concussion on Saturday night.
Association president Ian Caldwell has removed himself from overseeing the investigation due his long-term ties with Portarlington Cricket Club of which he is a life member.
The investigation will be headed by BPCA senior vice-president Denis Bilston.
After the brawl, both sides simmered down and agreed to abandon the match and declare the result a draw, however the Voice understands it is unlikely either side will be given any points and the match will be declared a 'no result'.
The Voice also understands that the BPCA is considering heavily fining both clubs and potentially kicking them out of the D Grade finals series.
The association will also consider other sanctions that will be determined by the investigation and the subsequent tribunal.