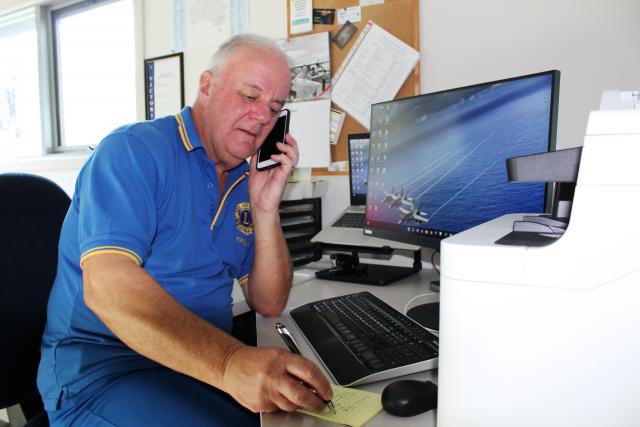 Appointments for Torquay Lions Club's free skin checks were filled within days of going online, president Neil Roche said.
Torquay Lions Skin Check and Awareness mobile unit will offer free checks on July 1 and 2, but appointments have been filled.
"The Lions Skin Check and Awareness Mobile Unit will be in Torquay during the first week of July, but appointments for checks were closed days ago," Mr Roche said.
"Bookings opened on 6 June, and all time slots had been filled well before mid-June. Our recorded phone message now suggests callers visit their GP to have a check.
"There is an obvious need for many more opportunities for people to have a free skin check in Torquay.
"Our Lions Mobile Unit is hard-pressed to meet the need in various towns in regional Victoria, but we are aiming to bring the mobile unit back to town as soon as we are able."
The van will provide a free skin screening service to local people who have made appointments, and will be operated by fully trained, certificated and professionally supervised volunteers.
Torquay Lions appointments manager Alan Murphy said it became obvious very early that Torquay's need for free skin checks was urgent.
"So many people told me that this was a wonderful initiative of Lions, but it was a pity that we couldn't provide more time for more appointments," he said.
"It became clear when I had to cut off appointments that there is a great demand for free checks to get people talking with their GP if there are any suspect spots or lesions discovered during the check.
"The first free check seems to be the secret to informing people with valuable and timely data about skin care and self-checking techniques.