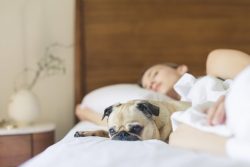 Power outages in Ocean Grove and across the Bellarine Peninsula last night ensured an uncomfortable night's sleep for many.
Many Ocean Grove homes were without electricity during last night's sweltering conditions from about 7pm until around 11pm.
A second power outage was reported in many areas from just after 11.30pm until 4am this morning. Some residences didn't have power until after 7.30am.
The peninsula baked last night as the mercury failed to drop below 30 degrees until the early hours. The power outage meant households had to swelter through the night without air-conditioning.
Woolworths Ocean Grove was affected and had to dispose of most of its refrigerated products overnight.
Belly Bowls on The Terrace also had to dispose of refrigerated products and was forced to close its doors today, but will reopen tomorrow.
Around 50,000 households were affected across the state.
Energy Minister Lily D'Ambrosio said it was the highest peak demand ever recorded in Victoria on a Sunday.