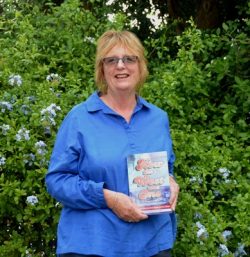 Ever wondered where Rob Sitch and Michael Leunig started out? What about actor Kevin Harrington of Sea Change fame? Or Mark Ferrie, Wendy Stapleton and Pat Wilson or radio and TV journalists Josephine Cafagna, Lina Caneva and Tony Leonard?Well, they all grew up in Melbourne's working class western suburbs in the post-war migration and industrial boom years.
In Barwon Heads local Karyn Howie's collection of memoirs, titled How the West Was One, they and others tell their unvarnished stories of those mercurial times.
Long-term Barwon Heads resident and retired English/literature teacher from Bellarine Secondary College, Karyn Howie and her childhood friend, Sue O'Brien have collected and edited 39 memoirs about the western suburbs from the 1950s '60s and '70s. Along with tales of daring escapades, these memoirs speak of famous pub bands and a memorable AC/DC concert.
The stories capture the reality of a tough life for new migrants and the hard physical work in the local abattoirs, factories, kitchens and transport hubs. There are sporting tales from the old days of the Footscray Football Club and why Williamstown is the home of lacrosse.
The western suburbs have a very close connection to the Bellarine Peninsula as a holiday destination of choice for camping families. It was always a popular day trip option to drive down Geelong Road to the peninsula or west coast. Many ex-Westies came to make their own homes in Ocean Grove, Portarlington and Barwon Heads. But you don't have to be a western suburbs descendent to enjoy these heart-warming stories about growing up in another time and another place.
All the profits from this book go to Western Chances, which supports talented and motivated young people in the western suburbs of Melbourne facing barriers to fulfilling their potential by providing them with scholarships, opportunities and on-going support.
Books available at Bookgrove, The Terrace, Ocean Grove.