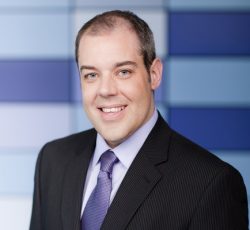 Ocean Grove Surf Lif Saving Club has appointed 3AW sports broadcaster Shane McInnes as the master of ceremonies for its iconic Rip to River Classic run this summer.
McInnes has close family who reside in Ocean Grove and links to Ocean Grove SLSC, his father Shane McInnes Snr was a long outstanding member of the club.
McInnes Snr, who passed away in November 2016, was a regular surf patrol member at the Ocean Grove SLSC until 2014.
His ashes were scattered in a moving tribute ceremony at nearby Raffs Beach in Ocean Grove last year which his son Shane attended and helped organise the day.
A sports commentator and sports reporter for Macquarie Media stations 3AW and 6PR since 2008, McInnes, 33, has worked on AFL, tennis, Formula One and covered Olympic Games and Commonwealth Games for the network.
He has worked alongside well-known media and radio personalities Rex Hunt and Robert Walls.
In other developments, Ocean Grove SLSC's biggest annual fundraiser the Rip to River Classic takes place on Saturday 6 January, 2018.
Adult prices for the 5km and 10km events are $50, while junior prices start from $20 for the 1.4km Ripper Nipper race.
To book online log on to www.registernow.com.au/secure/Register.aspx?E=25502 or check out the oceangroveslsc.asn.au website for more information.