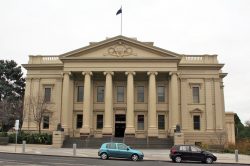 The Voice invited all 13 candidates for the Bellarine Ward to tell to our readers why they think they should be elected to the local council in the upcoming elections.
All candidates responded and outlined their intentions if elected.
Ocean Grove Bowling Club will hold a 'Meet the Candidates' forum on 11 October which will be moderated by Phil Emery, while the candidates will hold a forum at Drysdale Clifton Springs on 18 October, at St James Anglican Church, moderated by Doug Carson.
The candidates will be asked to respond for five minutes each to a series of questions pre-determined by the combined associations, plus there will be a question of specific local relevance at each forum. This will be followed by questions from the floor.
Candidates have contributed statements, which are presented here in alphabetical order: