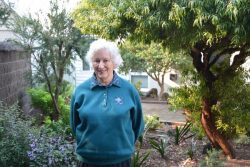 The Association of Independent Retirees (AIR) Barwon Branch has commended the Federal Government's re-introduction of the Pensioner Concession Card.
Barwon branch president Patsy Haywood said the decision was welcomed after the government delivered its budget earlier this month.
"This re-instatement will allow entitlement to state concessions, subject to state agreement," she said.
"There was a lot of angst about that. This group of retirees will not receive pension payments, but will retain the Commonwealth Seniors Health Card, the Energy Supplement and the Federal Government Hearing Aid entitlement. We are an area with a lot of retirees. Seniors are a growing part of the population at present."
Ms Haywood said there were several aspects of the budget that would benefit seniors across the Bellarine.
Those over the age of 65, if downsizing their home of 10 years or more, will be able to put up to $300,000 into superannuation as a non-concessional contribution, although the $1.6 million rule will still apply. If the new asset total is more than that amount, a 15 per cent tax will apply to the surplus.
Retirees will continue to be able to use negative gearing and they will also benefit from increased Medicare rebates and 'Entresto', a drug used for chronic heart failure, will be added to the Pharmaceutical Benefits Scheme.
Areas in which the budget failed local seniors, according to the Barwon Branch of AIR were:
* To return the indexation rebate for private health insurance (PHI) to the actual annual increase in health costs – meaning the CPI-allowed increase in several percentage points below the actual increase in costs, making PHI less affordable for retirees.
* To modify the aged-based minimum compulsory drawdown rate for retirement income stream pensions.