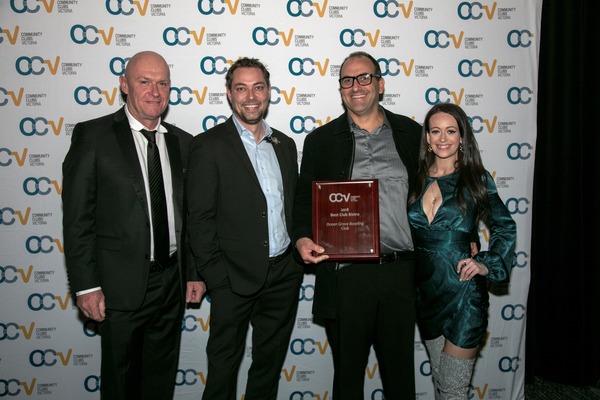 By Justin Flynn
Two local clubs have been recognised at the Community Clubs Victoria awards night.
After winning the best sporting club in the state last year, Ocean Grove Bowling Club won the best regional club bistro award.
Ocean Grove was also a finalist in this award last year and was a finalist this year for best club restaurant (Leleans), chef of the year (Jason Small) and assistant manager/supervisor of the tear (Tegan Drever).
Clifton Springs Golf Club won the Outstanding Community Service Award for its Maddie's Day on the Purple event, a celebrity golf tournament to raise money to help fund medical research to find a cure for Bone Marrow Failure.
OGBC food and beverage manager Tegan Drever said the club wanted to win the best club award again, but was philosophical.
"We were well pleased to pick up another award this year. Of course everyone is aiming for the big one (club of the year) and understandably so but any recognition in such a large pool of venues competing is a massive achievement that we are all immensely proud of," she told the Voice.
"The Ocean Grove Bowling Club has always done well in the food and beverage sector of awards, it's wonderful to hear that you are still doing what you do best."
Ms Drever said the club was proud of the award.
"Customer service has always had a strong focus, it's something that I am particularly passionate about as is executive chef Jason Small," she said.
"We made some improvements and changes to operational procedures in the Bistro 2018, in the efforts of making the dining experience as easy and comfortable as possible for our clientele. It's certainly nice to get the nod of approval from your peers."