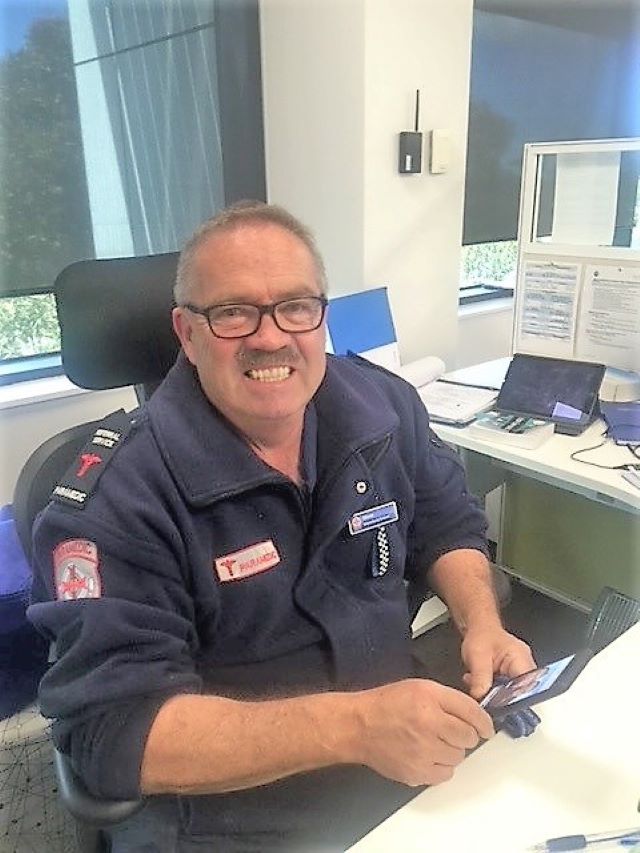 It was 1982 when Stephen Bird started his career as a paramedic with Ambulance Victoria.
Fast forward to this April 12 and the well-respected Ocean Grove ambo will have clocked up 40 years since that first day on the job.
A testament to his character and determination, Stephen says he has the same enthusiasm and passion for helping people in their time of need as he did on his first day.
The country boy from Neuarpurr credited the resilience that comes from growing up on a farm to enabling him to make the switch from nursing to being a rural paramedic in Horsham and then onto bustling Melbourne.
"Back then it was unheard of for paramedics in the country to come to the city," he said.
"I was a bit of a lost young bloke. I just wanted to go where the work was.
"I wanted to be somewhere where I could learn new skills and I just loved the excitement of being a young paramedic in Melbourne."
Over the past four decades, Stephen has witnessed the organisation grow into the statewide service we know it as today; first on the road as a paramedic and then as the first paramedic to join the organisation's communications centre in 1988.
To this day, he still provides clinical advice by phone through Ambulance Victoria's Secondary Triage service as a Referral Service Triage Practitioner (Paramedic).
"When the new communications centre opened it was like the changing of the guard," Stephen said.
"I was one of the first paramedics to complete the new communications course when we went to the Doncaster communications centre.
"It was staffed by experienced paramedics who were also communications officers.
"I'm a big fan of anyone in ambulance wanting to do better. I took every opportunity that came my way."
When asked to describe Ambulance Victoria during his time in the service, Stephen said he found the organisation had evolved to be "diverse, professional and empowering".
"It's hard to name a highlight because there's been so many. I was 27 when I joined," he said.
"But the highlight is when you deliver your first baby. Some paramedics may not deliver any, but I've been fortunate to deliver 8 babies all up. That never gets old."
"There's also saving someone, caring for someone who is palliative…It's not always shootings and accidents."
Although Stephen has been involved in his fair share of those over the journey, too. From both the Queen Street Hoddle Street massacres, to the Russell Street bombing and Mercy Hospital shooting, Stephen has found himself responding to some of the biggest events Victoria has experienced.
"I might have left the road a long time ago, but I feel very proud to be a paramedic. There's not really another job like it," he said.
"I was so excited when I started in ambulance. I still believe we have the best ambulance service in the world."