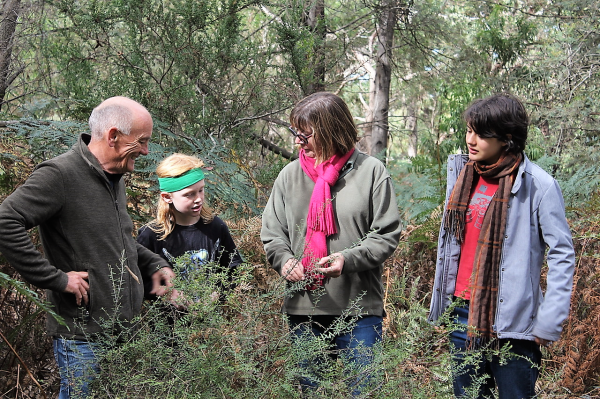 How often have you wondered what the name of that beautiful scarlet flower with the spiky stamens is?
Or what is that bird serenading me, or maybe more likely, disturbing my sleep at six in the morning?
A new app – Bellarine Nature Search – is striving to help people identify flora and fauna on the Bellarine Peninsula.
The app which will soon launch. enables people to browse and search for information about the plants, birds and animals on the Bellarine.
People will be able to search for plants by features, such as plant type, leaf shape and flower colour and for birds by features like size, habitat and feather colour.
There is also a garden design function, allowing people to choose suitable plants for their garden, according to the amount of sunlight or preferred colour scheme.
To get a sneak peak of the app, check out Surf Coast Nature Search, scnaturesearch.com.au.
People can help build Bellarine Nature Search by sending suggestions and photos of plants and animals they would like to know more about to friends.oceangrove.naturereserve@gmail.com by July 31. Photos need to be taken on the Bellarine.
The app results from the work of community groups, including Friends of the Ocean Grove Nature Reserve, which will hold an information session via Zoom on Tuesday June 22 at 7.30pm to demonstrate how the app works. Email friends.oceangrove.naturereserve@gmail.com by June 21 to join the session.