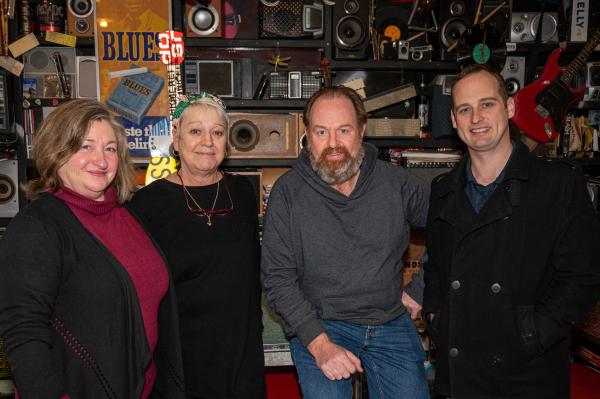 By Justin Flynn
An innovative system to keep money spent locally is being implemented in Ocean Grove.
Ocean Grove Business Association is launching 'Grove Money', a closed-loop gift card system that can only be redeemed at participating businesses.
The system is being rolled out using some of the pandemic stimulus money OGBA received from the state government last year.
"This is our newest 'Shop Local' campaign to encourage people to support their local businesses," OGBA president Ty Simons said.
"We have spoken with other towns that have used this system and they have found it to be very successful."
Grove Money is open to any member or business of the OGBA. Participating businesses can sell the cards or have them redeemed within.
Piping Hot Chicken & Burger Grill's Tami McAdam said the system started slowly in Wangaratta and Shepparton, but then took off to be wildly popular.
"Some of the places there have sold 10,000 cards," she said.
"The more shops that came on board, more people bought the cards.
"I think it's going to be a good thing. It will make people feel like they are doing something for the town.
"People will be able to spend money locally knowing that it's from locals."
Grove Money will be launched at Piping Hot Chicken & Burger Grill at 6pm on July 26. Enquiries through admin@ogba.com.au.
There will be 500 free gift cards (10 each for the first 50 businesses to sign up) given out to encourage the idea.
"We are hoping that the new cards will be up and running and the word will get out to the local community in time for Christmas stocking stuffers or for those that are hard to buy for," Mr Simons said.