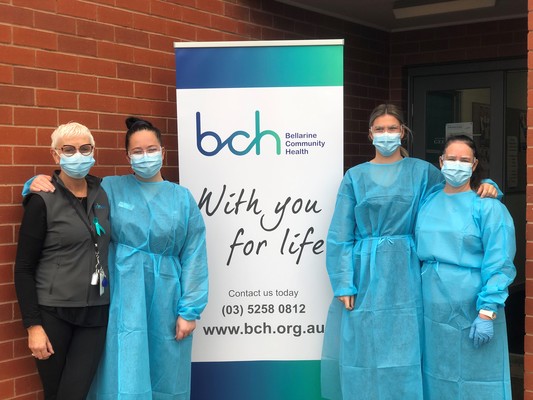 Bellarine Community Health (BCH) has tested around 500 asymptomatic people for COVID-19 during the past week.
The tests were done at BCH sites at Portarlington, Drysdale, Point Lonsdale and Ocean Grove, with the majority of those tested from the retail sector.
The COVID-19 tests have helped inform the state government's decision to begin to ease restrictions across the state.
"BCH established these testing clinics together at very short notice and I'm proud of how staff responded in such an efficient and professional manner," BCH chief executive Shane Dawson said.
"The testing clinics were aimed at the retail sector in particular because of the greater community exposure, however, we were also testing essential community and health staff."
BCH said it was encouraging all community members to remain vigilant, seek testing should they show even mild symptoms of COVID-19, and continue to practice social distancing and hygiene measures.
"Although we are starting to see the start of restrictions being lifted, we are a long way from the finish line as far as COVID-19 is concerned," Mr Dawson said.
BCH is now undertaking service planning to recommence delivery of services across all sites.
"BCH has always been highly vigilant with infection control measures, however with COVID-19 these have been increased further," Mr Dawson said.
"The community can be assured of receiving the best quality health care in the safest environment possible."
Continued restrictions such as social distancing measures will remain in place, along with a structured and coordinated return to work process for BCH staff required to deliver necessary services who are currently working from home.