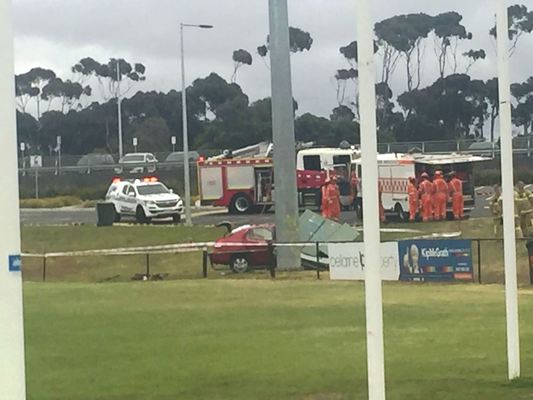 Emergency vehicles were called to attend a vehicle accident in Ocean Grove this morning.
One witness said: "A car has smashed through through traffic lights on Tuckfield St, smashed through the footy club fence on Marlin Drive, driven across the oval and tried to smash through the fence on the other side but hit the light pole power box."
"30 minutes earlier and my kids would have been on the oval as the school uses it for playlunch."
A female driver aged 86 is believed to have suffered a medical problem at a set of traffic lights.
An air ambulance took the driver to hospital.