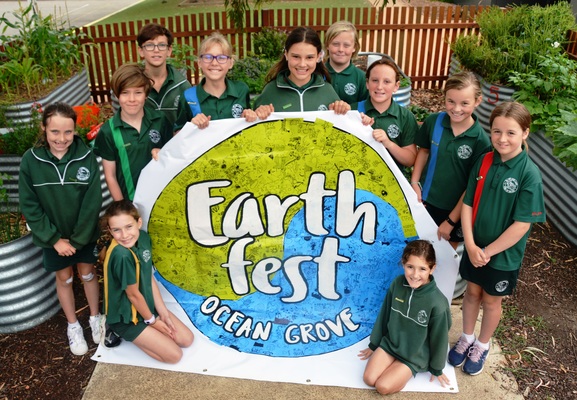 Our Lady Star of the Sea Primary School has won two awards at the ResourceSmart School Awards.
The awards highlight the achievements of Victorian schools that are teaching students and parents to recycle more, reduce energy and water use and protect biodiversity, both in the classroom and beyond the school gate.
The Ocean Grove-based primary school won the Community Leadership Primary School of the Year and the Curriculum Leadership Primary School of the Year.
The school was also a finalist in the Primary School Student Action Team of the Year and Primary School Teacher of the Year (Sue Constable and Kellie Clark).
In winning the Community Leadership Primary School of the Year award, the school was commended for "celebrating sustainability with the community."
The school impressed judges by hosting their very first EarthFest in 2019.
More than 1700 parents, staff and locals attended the event designed to connect the local community with the environment. Almost 50 stands showcased community projects, sustainable businesses and student advocacy for climate action and conservation.
The school was also praised for its innovative approach to sustainability in the curriculum and for prioritising student voice and the great outdoors, while supporting the achievement of ResourceSmart Schools modules.