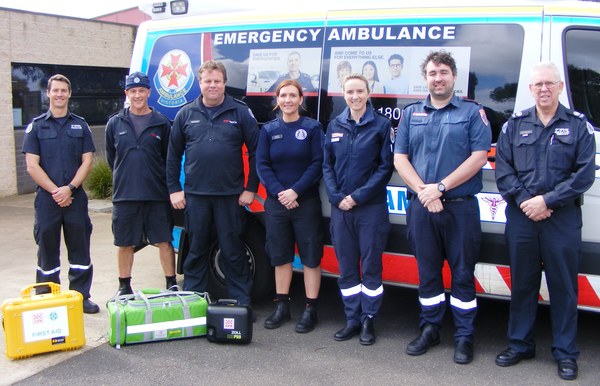 Victoria's fire services are now able to assist in cardiac survival rates in an initiative with Ambulance Victoria.
That means Ocean Grove CFA career firefighters can deliver Emergency Medical Response (EMR) aimed at increasing potentially life-saving medical assistance at the scene of emergency incidents.
They are among 35 CFA brigades helping to protect more Victorian lives by responding to life-threatening medical emergencies alongside Ambulance Victoria paramedics.
The state government has provided $46.7 million in funding to implement the EMR program at all integrated CFA brigades over a four-year period from 2015.
CFA Operations Manager Tony O'Day said the program means firefighters and paramedics are dispatched at the same time to treat unconscious, non-breathing or pulseless patients.
As a result, it will become more common to see both a fire truck and an ambulance at life-threatening medical emergencies in the Bellarine region.
"By working together we have a better chance of saving someone's life," he said.
"Our message to the public is: firefighters take on many and varied roles so don't be surprised if a firefighter arrives at your door in the event of a life-threatening medical emergency and do not turn them away. Every second counts in emergencies."
Ambulance Victoria Acting Regional Director Duncan Erwin said the program was the result of a successful pilot and was already well-established at the Metropolitan Fire Brigade.
"In a cardiac arrest, what you do before emergency services arrive can greatly improve the chance of someone's survival," Mr Erwin said.
"Call triple zero for assistance and listen carefully to the call taker who can provide instructions for cardiopulmonary resuscitation (CPR). Any CPR is better than no CPR.
"Early CPR provides blood flow to a person's brain and vital organs, and means they have a better chance of survival when medical help arrives.
"Early bystander defibrillation through the use of Public Access Defibrillators increases the chance of survival even further."