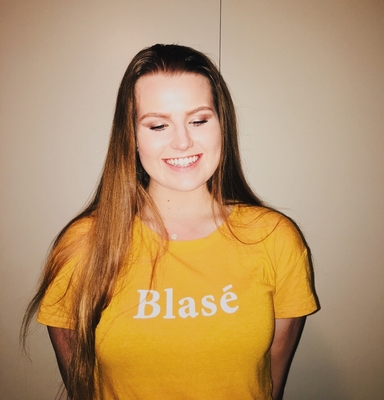 By Justin Flynn
You probably don't know that March is Endometriosis Awareness Month, but Amina King is aiming to change that.
The 22-year-old Ocean Grover realises the disease, that affects one in nine Australian women and an estimated 176 million worldwide, is not well known despite it being more common that diabetes and asthma.
Amina has suffered from endometriosis since she was in her mid-teens.
Endometriosis is present when the tissue that is similar to the lining of the uterus occurs outside this layer and causes pain and/or infertility.
The lining layer is called the endometrium and this is the layer of tissue that is shed each month with menstruation or where a pregnancy settles and grows.
For Amina, she started having problems when she was 14.
"I would have really painful periods and they would last nine, ten days," she tells the Voice.
"I also had nausea and sometimes wouldn't eat much because of it. I also suffered with fatigue. I was in and out of GP clinics and they diagnosed me with 'bad period pains', so they put me on the contraceptive pill and I was sent on my way. This didn't help my symptoms at all."
However Amina's symptoms started to worsen when she turned 18 and went on a four-month trip to Europe and she was officially diagnosed with stage 2 endometriosis at 19.
Her symptoms are managed with hormonal therapies and she sees a pelvic-floor physio.
"My amazing gynaecologist likes to take a holistic approach at managing my symptoms so things like an anti-inflammatory diet and using mindfulness are things I do every day," she says.
"If my endometriosis flares up I am quite often crippled with debilitating pain, but I'm lucky to live the life I do with endo as there are so many women out there that are bed bound and cannot work due to the pain."
In the meantime Anima is encouraging everyone to wear yellow during March. Yellow is the official colour of Endometriosis Awareness Month.
"I want to start a conversation and get people talking," she says.
"This disease is so common yet barely known to the majority of the population. Spreading awareness and educating will also help decrease the delay in diagnosis that I know basically every woman has had with this disease.
"It is severely under researched and underfunded and I want the next generation of girls to hope that one day we will find a cure for this insidious disease."