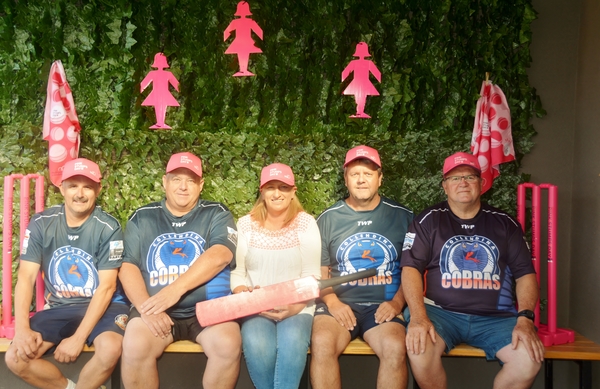 Collendina Cricket Club is hoping to attract more than 100 women to its pink stumps day.
Proceeds will go to the McGrath Foundation, which funds breast-care nurses who support individuals and their families experiencing breast cancer.
Guest speakers, live music from the Violas, raffles, drinks, nibbles and fun are on the agenda.
On hand to make sure patrons get home safely is a pink Uber driver.
The day will coincide with Collendina's C1 Grade home clash against arch rivals Ocean Grove, with both sides playing for a top two spot and home semi-final.
The day kicks off with all club juniors stepping out in pink.
The Cobras' pink stumps day is on Saturday 15 February from 3pm to 6pm.
Tickets cost $20 and can be bought from the club on the day.