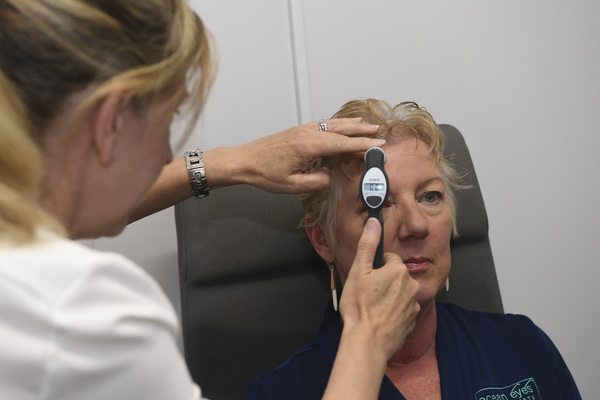 By Natalee Kerr
By Natalee Kerr
Now is the perfect time for local residents to check their eye health, according to the team at Ocean Eyes.
As the nation recognises World Glaucoma Week, Ocean Grove optometrist Letitia Dowling is encouraging all locals to make maintaining their eye health a priority.
"Glaucoma is not really an obvious disease – people come in and don't realise they've got it," she told the Voice.
Approximately 300,000 Australians have glaucoma, but 50 per cent are undiagnosed, according to Glaucoma Australia.
If left undetected, glaucoma can lead to blindness, Ms Dowling said.
"Early detection is our goal," she said.
"If it's picked up early enough we can prevent vision loss, but if it's left too long it can cause irreversible blindness.
"The best way to protect sight from glaucoma damage is to have regular eye tests every two years."
Glaucoma, caused by damage to the optic nerve from the pressure of eye fluid, often develops slowly without any indication.
"Sometimes people have glaucoma and experience no symptoms at all," Ms Dowling said.
"As it progresses, it robs the side vision before a person may notice they have it."
World Glaucoma Week ambassador Australian rock star Kirk Pengilly nearly lost his sight to glaucoma when he was 29.
He had no signs indicating he was at risk of developing the disease.
"When I got glaucoma it really hit home at how lucky I was to not lose my sight," he said.
"I was on tour with INXS, up the east coast of Australia, when I started seeing foggy halo's around street lights.
"The halo's were the only signs of anything going wrong."
For more information, visit: www.glaucoma.org.au.