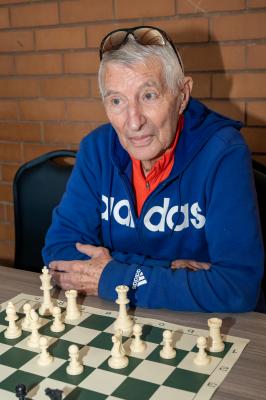 Ocean Grove Chess Club has made a winning move.
The club, founded in October 2007 by Malcolm Hughes, uncle of former Test cricketer Merv Hughes, is enjoying new premises at Ocean Grove Senior Citizens Club on The Terrace.
Malcolm, a principal at several local primary schools, taught chess to students after school at Bellarine Training & Community Hub and taught adults in the evening.
He donated numerous professional tournament standard chess sets, chess mats, chess clocks and reference books to the club.
Malcolm died in 2012, aged 77 but his wife Roma still lives in Ocean Grove.
The club's oldest player, 91-year-old Garry Bennewitz never misses a meeting.
"Nothing official, no rankings, we are a social, fun chess group," Stan Rusiniaksaid.
Tom Nicholson is the current club champion and is fresh from a recent victory against Portarlington's club champion, Adrian Slykerman.
The club meets at 1.30pm on Tuesdays.
All players welcome, no matter their skill level.
Details: Ralph Wright, 0431 458 100