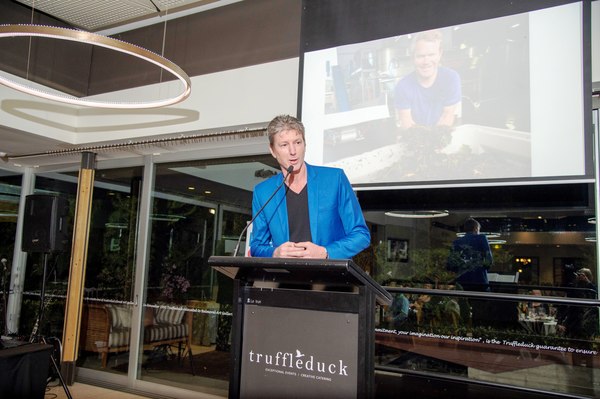 By Justin Flynn
Local winery Yes Said the Seal was named 'most successful' at the Geelong Wine Show.
It won gold medals for its 2018 chardonnay, 2018 pinot noir and 2017 shiraz.
The three medals contributed to the winery taking out the overall prize at the Wine Geelong awards, held at Truffleduck in Fyansford.
Wine maker Darren Burke was thrilled with the trophy haul.
"It's a relatively new brand and we have a pretty small team of four with a few more coming in for harvest time," he told the Voice.
"It's a massive award to win and we hope to build on it but we are very proud."
Mr Burke did a winemaking degree at Adelaide University while he was an intensive care nurse.
He then worked at Jacob's Creek for a year and then
He then went to Western Australia to work for Alkoomi near Albany then back to South Australia before heading to Geelong.
"I started getting into wine in early my twenties," he said.
"When I decided I wanted to be a winemaker I was working full time as an intensive care nurse, but went and got a job in a wine store and took my wages in wine so I could try as much wine as I could and then did a wine course."
Working with cool-climate wines that the Bellarine Peninsula is famous for is something Mr Burke enjoys.
"They are the wines I personally prefer to drink and they are much more enjoyable to make," he said.
The 2018 chardonnay in particular reflected the trend of moving away from the heavy, buttery varietals of yesteryear.
"Twenty years ago the chardonnays were big, fat, rich, oaky, tropical, bananary, passionfruity, really fat, and not really that nice to be honest," Mr Burke said.
"The wheel has turned significantly now.
"The best chardonnay still has some generosity and richness, but the chardonnays we make here aren't to that extreme."