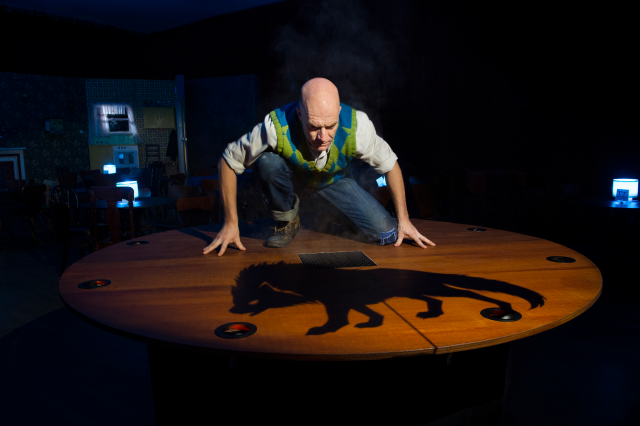 The Boy Who Talked To Dogs is a tough but tender tale celebrating the love of animals we share our homes and lives with.
Based on the true story of Nimbin's famous 'Dogman' who grew up in Garryowen, Limerick, Martin finds solace from the iciness of a troubled home in 1970s Ireland by cuddling up to his German shepherds, Major and Rex.
After running away at 13, Martin is adopted by a pack of six stray dogs who lead him back to human company and a new place where he "can be me".
Starring acclaimed Dublin actor Bryan Burroughs amidst a dazzling array of shadows, songs and stellar musicianship, The Boy Who Talked To Dogs is a mischievous and magical work for all ages from Adelaide's acclaimed Slingsby and State Theatre Company South Australia.
The Boy Who Talks to Dogs is based on the book by Martin McKenna and was adapted for the stage by Amy Conroy.
The show runs for 75 minutes with no intermission at Geelong West Town Hall, 153 Pakington Street at 7.30pm on July 13, 14, 15 and 16 and an extra 1pm show on July 16.