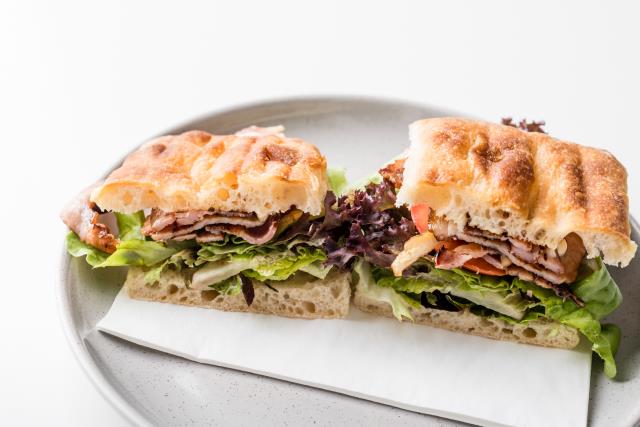 Elle Cecil
The Cheeky Cow Cafe is a local venue with a wide variety of breakfast and lunch options, as well as exceptional coffee and other drinks available.
The Cheeky Cow has been around for about a decade, and is a favorite of locals and tourists alike. As an environmentally friendly business with biodegradable packaging and other products, the Cheeky Cow is dedicated to providing fantastic service, food and drink while keeping their impact on the environment to a minimum.
Another fantastic feature of the cafe is its dog-friendly environment. With a great outdoor area to share some bacon or a puppuccino with your furry friends, no member of the family will miss out at the Cheeky Cow Cafe!
With menu tags and QR codes on the cafe's tables, customers can check in, order and pay from their table to ensure that their order is processed when they are ready, and in a COVID-safe manner.
Just a short walk from the beach, the diverse menu at the Cheeky Cow will have something for everyone. The staff at the Cheeky Cow are extremely friendly and will welcome you to the cafe with a smile.
"We have great local support which helps us grow every season," Cheeky Cow manager Sachin Dhaliwal says.
"Our greatest achievement is gaining trust and building bonds with our customers."
Bring your Keep Cups to receive 50 cents off your coffee, as well as help prevent further landfill and environmental damage.
The Cheeky Cow Cafe is located at 131 Ocean Throughway, Ocean Grove. Open hours are 8am – 3pm.
To view the menu or make a booking, visit www.cheekycow.com.au or phone (03) 5255 1677. Visit the Cheeky Cow Cafe's Facebook page to keep up to date with current happenings and special deals.