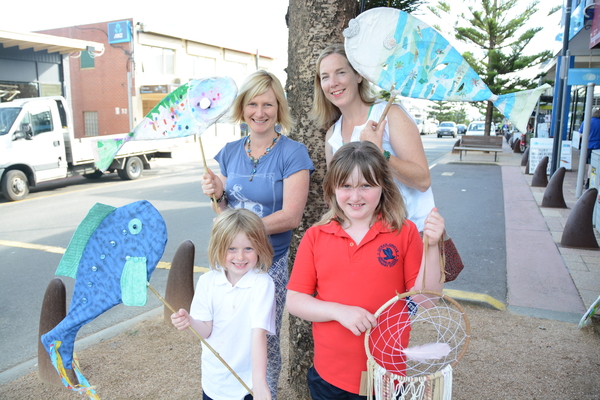 By LUKE VOOGT
LONG-TIME Ocean Grove performer Tara Lynch has landed her "dream job" in this year's Mountain to Mouth.
Tara will choreograph and dance in the event's opening ceremony at Big Rock, in the You Yangs on 6 May.
"It's such a magical place the You Yangs – we probably don't use it enough," she said.
The mother-of-two is enjoying getting back to her performing-arts roots.
She and a score of dancers from around Geelong will play the roles of "spirit birds" during the ceremony.
"I love it," she said.
"I get to put on some beautiful wings and become a completely different character."
Tara also is getting local youngsters involved in the council-led event.
Students at Ocean Grove Primary School – including her daughter Bridie and son Boyd – are making dreamcatchers to hang at locations around town.
Tara has acted and danced her whole life, appearing in guest roles on iconic TV programs, such as Neighbours, Blue Heelers and Sea Change.
She's also toured with a number of Australian artists – like Lee Kernaghan.
After starting a family eight years ago, she said goodbye to touring and her acting career.
But she still finds ways to indulge her passion – like co-ordinating school shows or acting in local theatre.
"If you want to keep doing what you love you have to keep finding different areas to move in," she said.
Tara now teaches yoga and dance, and trains Indigenous people to teach at Deakin's Institute of Koori Education.
She still finds time to drive up to Melbourne for an occasional commercial – like one she did recently for Kmart.
"It's really nice to not be a mum for that day and play in that world," she said.
Mountain to Mouth is an "extreme arts walk", which explores the scenery and culture of Geelong and the Bellarine.